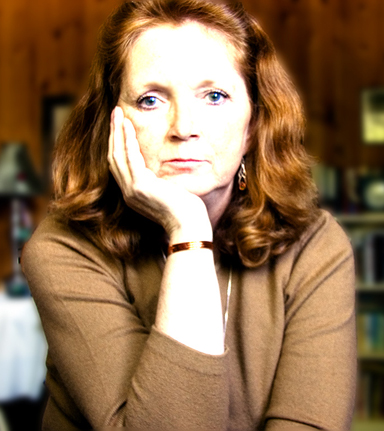 Thanks for visiting my web site. This self portrait was taken a week or so after I received a diagnosis of lung cancer. It is inoperable and will eventually kill me, but NOT any time too soon I hope. I have had radiation treatment and as of October 26, 2006 I am in remission. I have good days and bad days, but there is no day that is not a good day for photography.
My love affair with photography began when I was about 13, thanks to my Dad. My first camera was a Pentax Spotmatic I think. Over the years subsequent cameras I purchased always seemed to be Pentaxs. I joined a few camera clubs over the years and took a few courses through community centers. I am mostly self taught.
In my "heart-of-hearts" I have always wanted to be a photojournalist. I doubt it's going to happen. I'm getting a little long in the tooth and not as healthy as I once was.
I have tried a couple of times to make a living with my photography. The first time, I did candid child portraits about 20 odd years ago.
In about 2000, I purchased my first digital camera. I was doing website design and my clients need pictures, and so I provided them. In 2002 I tried again in earnest to start a photo biz, ... I did the full & lengthy biz plan, the whole 9 yards. Taking the pictures is great, and that part was never the problem, ... it was the all the other mundane stuff, ... like paperwork and lack of resources.
In 2003 I had a break-in at my apt and most of my photography equipment was stolen, and no, I had no insurance. I went for about a year without a camera at all and tried to forget about it all together, ... no that didn't work either. I bought another digital and I was a happy camper, ... I was back to being a photo-hobbyist again. I currently use an Olympus camera and a Fiji FinePix camera. The Fuji shoots in a RAW format which my Olympus does not.
In terms of taking pictures, I would rather take a series of shots that tell a story of some sort. I still like to do portraits, not only of children. Taking random shots all the time can be a little frustrating and chaotic..
So, to recap:
I am a 50-something woman, living in Halifax Nova Scotia CANADA.
I've been making photographic images for about 40 years, most seriously for the past six years.
I went back to school this past year, (/05-06) and did the course work for an Advanced Diploma in Public Relations at the Nova Scotia Community College. I still need to do the work-term placement to secure my diploma.
I have two adult daughters (Jen & Lyndsay) and one grandson.
I guess that's all there is. If you'd like to ask any questions or comment on my photos, you can e-mail me at: lynnrockwell at ns dot sympatico dot ca
Oh, one last thing, ... yes, some of my photos are for sale. Of the images in both my photoblogs, not all are available in print.
They are all printed on Fuji premium photo paper 8.5" X 11". Not all prints fill the page, and some have a square crop. i.e 8" X 8", 6" X 6", 8" X 10" 7" X 9" .
Because they are all printed on the same size paper, they are all the same price, that being $25.00 Canadian dollars. (Plus shipping unless you're local.)
Images from June 2006 to current are available here. I created a "Available in Print " category in the photoblog itself, which significantly reduces the background work for me here. To order any of these prints please copy the URL into your email to me and I will respond as soon as possible.
I am also available by commission / contract. Contact me at the e-mail address I mentioned above, and we'll talk.
Thanks again for dropping by. Hosting fee and the salary of the web-administrator paid from funds provided by the following companies: UFOTO Ltd... ...